Product Description
App Only Post Type allows you to write posts which appear only in the apps and are completely invisible to the site.
No notifications are sent to Safari, Chrome, and Firefox browsers. App Only Post Type is designed to work with Push Notifications for WordPress.
Getting started:
Install and activate App Only Post Type on your WordPress site. You'll see in the WordPress menu a new entry App Only Posts: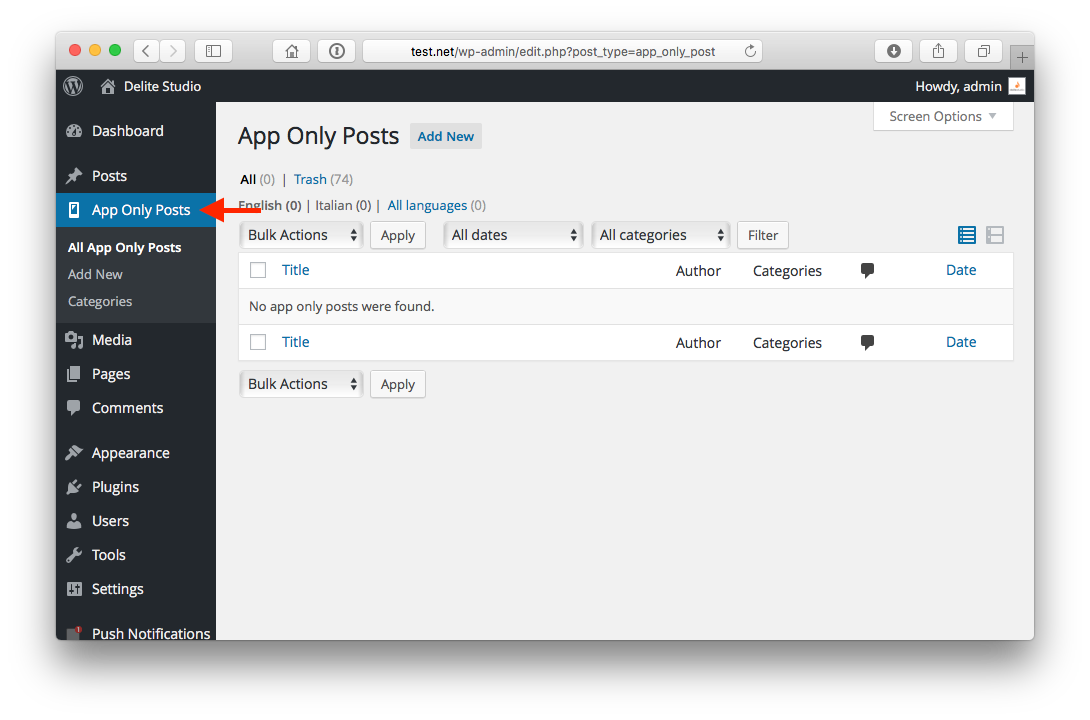 Go to Push Notifications → Settings and check App Only Posts under Send Push Notifications for:
If you use a plugin to generate the sitemap, be sure to exclude the app only posts.
That's all! Now, adding a post which appear only in the apps is as straightforward as adding a standard WordPress post!